Ensuring rights and choices for all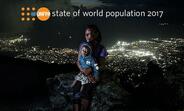 17 October 2017
State of World Population 2017
Unless inequality is urgently tackled and the poorest women empowered to make their own decisions about their lives, countries could face unrest and threats to peace and development, according the The State of World...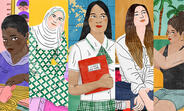 13 October 2017
UNITED NATIONS, New York – Despite years of efforts and advances, full gender equality has yet to be realized. There is not one country in the world free of gender-based violence or discrimination. And in too many places, the burdens of inequality fall hardest on the youngest. Around the world, as girls approach puberty, they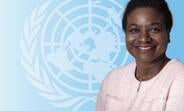 3 October 2017
Dr. Natalia Kanem Appointed UNFPA Executive Director
UNITED NATIONS, New York, 3 October 2017 — Dr. Natalia Kanem was appointed Executive Director of UNFPA, the United Nations Population Fund, today by Secretary-General António Guterres. She holds the rank of United Nations Under-Secretary-General. Dr. Kanem, a Panamanian, is the Fund's fifth Executive Director. She had been

When a girl reaches age 10, her world changes. A flurry of life-changing events pulls...

Right now, the combined wealth of the world's 2,473 billionaires, as calculated by...